Springdale is a private family dental clinic established with an aim of providing hassle free dental consultation and treatment. Our job is to treat your dental problems with the best options available in modern-day dentistry. We assist you in acquiring a healthy smile with treatments that suit your lifestyle and fit in your budget.
Springdale family dental care believes that you and your family deserve to be treated by experienced professionals you can trust. We have done the hard work for you and picked skilled professionals to offer you with the best dental care. All our principal staff members have years of experience in their respective fields and they ensure a quality care to each and every patient that arrives at our clinic.
Our team comprises of:
Dr. Rakshith Shetty
Courtney Birchall
Robert Petrini
Dominic Aquilina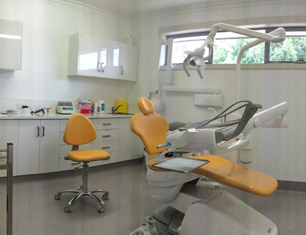 We all are committed to bringing about the well-being of your teeth, gums, and overall oral health.
The dentists at Springdale believe that a dental clinic is not only a place for treatment, but a place to gain knowledge as well. Our dentists enlighten patients with wise suggestions and proper information about procedures recommended for their specific dental issues. They help patients not just with the dental expertise and care, but dental counsel and guidance as well.
We are consistently working hard to treat our patients with the latest technology available in the modern-day dentistry. Additionally, our practice follows latest infection-control guidelines and state-of-the-art sterilization protocols for the best possible dental care. We ensure that you and your family get relieved of all dental problems in the most effective way.
Every person who walks in our dental clinic becomes a part of our growing family. We ensure that every patient gets personalized attention he/she seeks for in a clinic. At Springdale family dental care, you can easily expect–dedication, commitment, and satisfaction!
Our vision
At Springdale family dental care, our vision is to be the first choice of customers for any sort of dental concern. And we strive to accomplish this by providing a great dental service and value for money. We aim at becoming a clinical destination serving Bellarine Peninsula, which consists of many suburbs such as Drysdale, Clifton Springs, Portarlington, Indented Head, St Leonards, Ocean Grove, Leopold, Curlewis, and Wallington.Our focus is and has always been on improving oral health of our patients.
Our core values can be summed up as:
Ensuring the best possible dental care for every patient,
Creating a trustworthy organization that acts ethically and treats every patient with respect and dignity.